System of Systems
Jira and Polarion ALM


When: Thursday 15th July 2021
Start: 11 am CEST
Duration: 45 mins
Language: English
Cost: Free

Presented by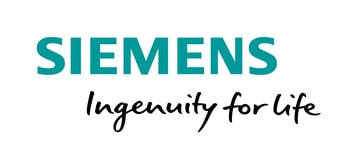 With increased scaling across different development areas such as mechanics, electronics and software, and high regulatory standards as in the automotive industry with ISO26262, requirements have increased significantly. Furthermore, maximum performance, high end-to-end visibility, and reusability are required from development systems.

Join Siemens and DEMICON as they offer exclusive insights into why a toolchain of Jira and Polarion ALM is beneficial and how this integration can be efficiently represented bi-directionally.


In this Webinar, you will:
Gain a deeper understanding of the benefits of Jira and Polarion ALM
Learn more about the Interaction of Jira and Polarion ALM in the cross-tool development of complex products
Discover how to easily connect the tools as part of your toolchain
Find out how to implement navigation from Polarion ALM to Jira and back again
Gain insights into how these tools interact through tried and tested scenarios


Key findings and takeaways:
How to increase efficiency through standard enterprise features to reduce complexity and improve productivity
Learn easy and reliable ways to facilitate compliance requirements

Discover methods to efficiently reuse modules and components, with an introduction into library concepts


This Webinar is perfect for:
Development Heads & Team Leaders
Lead Engineers
Project Managers

System Engineers

Program Managers
Jira & Polarion ALM Users
Decision Makers
In the following sectors:
Research & Development
Project Management
Systems Engineering
As part of the following industries:
Au

tomotive, Manufacturing, Aviation, Healthcare
Compliance / Regulated Environments
Industries with complex Hard & Software Development
Thorsten Stahlberg
Portfolio Development Executive - Siemens
Thorsten has many years of experience helping businesses improve their Application Lifecycle Management. At Siemens, Thorsten develops strategies for companies looking to introduce or extend POLARION as an ALM tool to support the entire Application Development Lifecycle. Thorsten holds a degree in Software Engineering from the University of Applied Sciences Esslingen.
Christopher Graf
Senior Consultant - DEMICON
For over ten years, Christopher has been working in the Automotive Industry within Infrastructure & Operations, Connected Cars, and Telematics. As a result, Christopher has experienced firsthand the problems heterogeneous tools, teams, and processes cause. Therefore, Christopher sees fostering an Agile mindset and DevOps practices as part of his mission. One of his significant involvements is building data analysis, aggregation, and synchronization between separate units and tools at a premium Automotive OEM. Christopher holds an MBA from the University of Mississippi School of Business and a Bachelor of Science from the Cooperative State University Karlsruhe.