DEMICON Insights
Here you'll find our latest content, including blogs, webinars, success stories, and news. Learn how to drive digital excellence and accelerate your growth for the world of tomorrow!
Success Story:
Process optimisation at the Rainforest Alliance
DEMICON helped the international NGO Rainforest Alliance to simplify and accelerate its traceability process for more sustainable palm oil, thereby facilitating the work of all stakeholders involved while promoting trust and sustainability.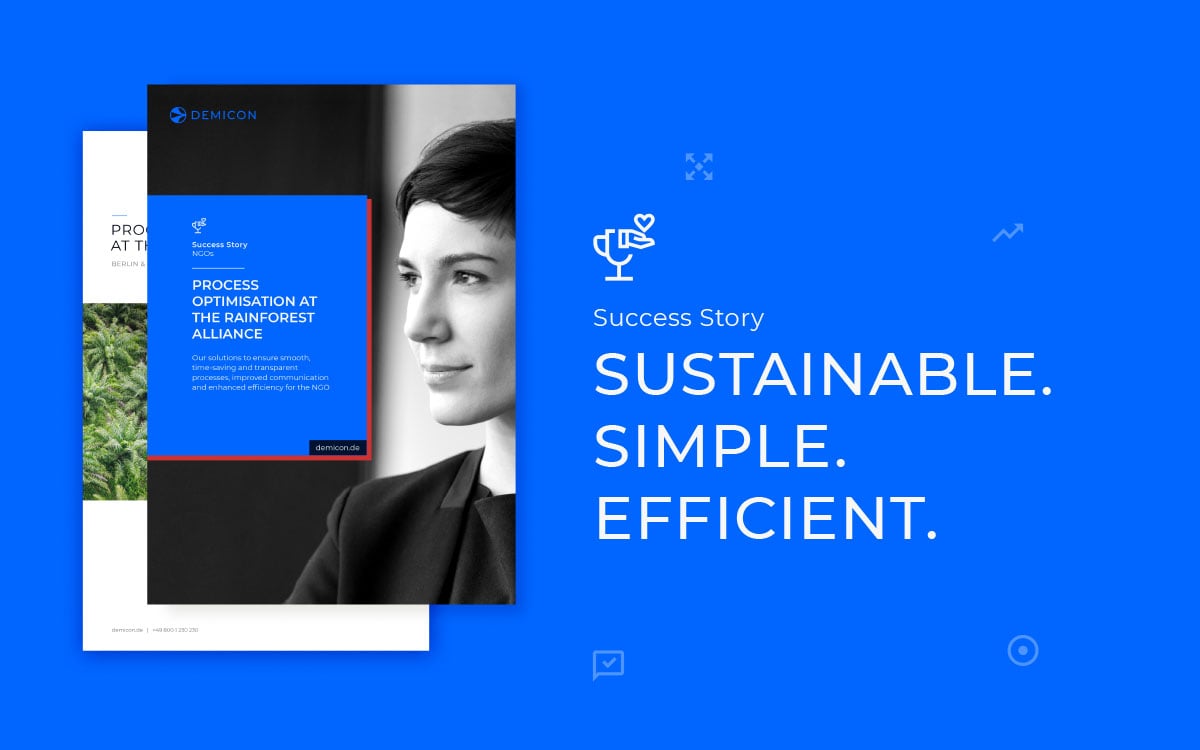 ---
Get inspired by the DEMICON newsletter!
We deliver excellent content right to your inbox!
Receive the latest insight on articles, success stories, webinars, and more around IT and digitalization.