Unite R&D and IT

Automotive Solutions

Digital engineering enables you to accelerate time-to-market, break down silos, minimise risks and free up innovation resources: Simplify complex and safety critical product development with agile and collaborative tools.
Successful in IT management since 2008 - trusted by: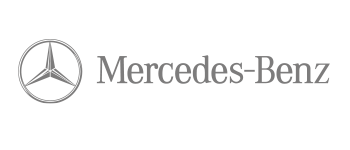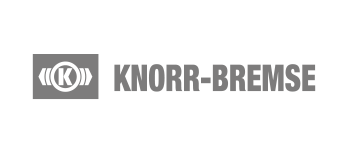 We create the competitive edge for your product development teams
System, software, hardware and mechanical engineering: From requirement management, project and risk management, DevOps and test management to cloud infrastructure - Rely on our optimisation expertise in analysing, implementing and optimising processes, structures and tools in product development and meet specifications such as Automotive SPICE®, Systems Engineering, Functional Safety or Automotive Security.
Get in touch
Cut time-to-market by 50%
Achieve the same output with half your resources and reach milestones more efficiently with the right setup in project and portfolio management. The agile approach of DevOps and the selection of tools that exactly fit your needs enable you to deliver software even faster and improve bug detection and resolution, which in turn increases user trust in your product. Automate processes, minimise risks
DEMICON supports you in designing fully automated end-to-end processes that allow you to accelerate manual procedures such as tests and deployments. Benefit from a smooth development process, react quicker to unforeseen incidents, and minimise risks using real-time reporting. Smart infrastructure for full transparency
Answer customer queries five times faster, increase team productivity by 20 to 50%, establish clearer processes and reduce costs with only one platform. DEMICON supports you with a fast and secure migration to a suitable cloud environment, whether it's AWS Cloud, DEMICON managed Cloud or SaaS. Get your systems ready for the future! Implement safety critical projects successfully
React to the growing complexity of processes at an early stage and streamline your tool landscape. DEMICON creates sustainable, successful structures and implements customised solutions, so that development, IT and business teams can ensure transparency during the whole process, from request to implementation through to testing. With DEMICON, we have been able to migrate and consolidate various fragmented processes and documents into a digital platform that offers a full overview, is transparent, easy to manage and delegate, and, importantly, future-proof.

Sebastian Seubert
PLATFORM OWNER, Merzedes-Benz Group AG
The voices of our customers
For over 15 years, our team of experts have helped organizations in the automotive sector improve and streamline their IT strategies.
Strategic Partnerships







DevOps
Continuous Integration
Continuous Delivery
Continuous Feedback
Testmanagement
Monitoring
Infrastructure as Code
Process Management
Process Digitalisation / Workflow Modeling
Process optimisation and Automation
Process Integration
Digital Workplace & Collaboration
Social Intranet
Kollaboration
Document management
Knowledge management
Service Management
Enterprise Service Management
IT Service Management
Customer Service Management
Self Service Management
Service Knowledge Management
Employee Service Management
Project and Portfolio Management
Scaled Agile
Hybrid Project Management
Lean Portfoliomanagement
Requirements Management
Reporting & Dashboards
Risk Management
Quality Management
Budgeting
Resource Management
Infrastructure and Cloud
IT strategy
Migration
Security
Governance, Risk, Compliance
Cloud
Monitoring & Performancemanagement