Empower Your Business with Data-Driven Applications on AWS
Innovative, Scalable, Cost-Effective Data Solutions for Accelerated Growth and Effective Decision-Making.

Find out how

Achieve Operational Proficiency

Increase Data Security & Compliance

Optimise Expenditure

Real-Time Analytics & Insights
Attain Seamless Integration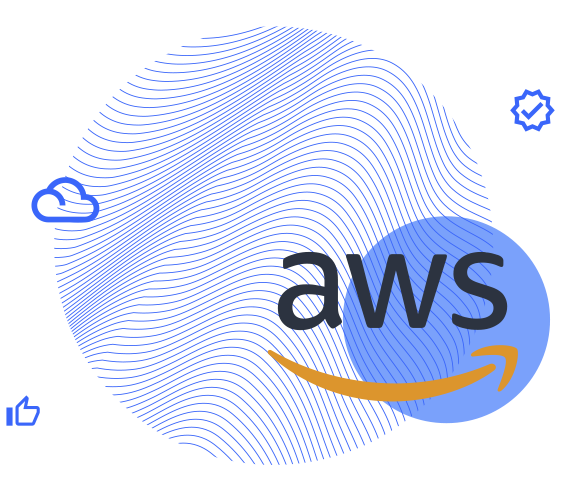 THE BUSINESS LANDSCAPE IS CHANGING QUICKLY
Moving from Traditional Data Management to Advanced Data-Driven Applications on AWS.
The rapid shift highlights the significance of utilising insights, aligning data-intensive tasks, and taking advantage of real-time analytics to gain a competitive edge. These factors play a crucial role in accelerating growth and improving decision-making.

However, the transformation process is not easy and involves many challenges. At DEMICON, we embrace Cloud Native Development on AWS, guiding you through the most complex industry challenges. Our AWS-certified experts excel at navigating complexities, leveraging cutting-edge technology and methodological proficiency to refine your processes, amplify efficiency, and position your business at the forefront of the data-driven revolution.

Our offering is simple yet powerful: Professional Services and Custom Software Development tailored to your evolving business needs.
OVERCOME THESE
Typical Challenges
Disparate data sources causing integration problems
Struggling with scalability amidst growing data volumes

Navigating the intricacies of data security and stringent compliance
Utilising AWS's extensive capabilities without specialised knowledge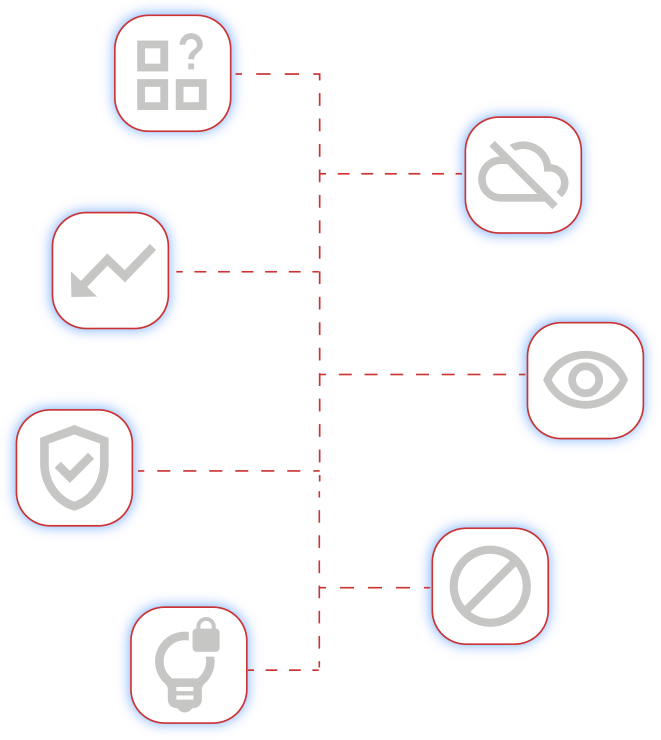 Challenges in transitioning from on-premises systems to the AWS cloud platform
Failure to harness data may cost market advantage.
Limitations in executing a comprehensive Cloud Native Development strategy on AWS
DEMICON SOLUTIONS
Our

Excellence

Approach

At DEMICON, we specialise in Cloud Native Development on AWS. Combining our expertise with the latest technology, we help you achieve your data-driven goals. Our certified AWS experts leverage their cloud experience to deliver outstanding results, creating customised solutions that cater to your organisation's unique needs, following AWS best practices. We specialise in designing, integrating, and optimising Data-Driven Applications on AWS, transforming data pools into actionable insights to drive cloud-based innovation.

Our approach involves placing you, the client, at the center of everything we do. Ensuring that our solutions address your challenges directly, delivering value and precision.


We diagnose
by offering an external lens to examine your data-driven aspirations and existing infrastructure. We aim to pinpoint elements where cloud-native strategies, solutions, and AWS's capabilities can elevate your operations.

We migrate & build
your data-centric processes within the AWS cloud platform, ensuring that they are scalable and compliant with industry-specific regulations and standards.


We refine & amplify
your data applications through state-of-the-art analytics, machine learning, and AI integrations.




Achieve Operational Proficiency through Scalability

Employ AWS's unique capabilities to scale your Data-Driven Applications, establishing your business as an industry leader.




Increase Data Security
& Compliance

With our solutions on AWS, we ensure top-notch data security and adhere to strict industry regulations, instilling confidence and trust in your business processes.




Optimise Expenditure with Cloud Economics

Accelerate your business growth with AWS's cost-effective platform. Migrate to unlock innovation, minimise expenses, and maximise your ROI.




Real-Time Analytics & Insights

AWS-centric solutions enable agile decision-making through comprehensive analytics, allowing you to respond to market dynamics instantly.




Attain Seamless
Integration

Utilise AWS's powerful framework to integrate your data-driven applications, enhancing operational efficiency and establishing industry-leading coherence.


"With DEMICON's expertise, we seamlessly transitioned to a Data-Driven Application on AWS, easily integrating disparate data sources. The solution simplified our operations and positioned us at the forefront of data-driven innovation in our industry. It's transparent, manageable, and crucially, built for the future."
DAVID KRECHBERGER
Business Unit Lead - DiTics
Need a Deeper Dive on Data-Driven Applications?
Read our latest Insights now.
Ready To Optimise Your Strategy with Data-Driven Solutions?
Take the first step towards success